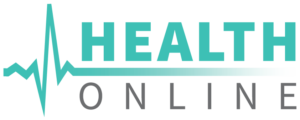 BiP Solutions is proud to announce the launch of a new online community – Health Online.
Health Online is the latest way in which BiP assists both buyers and suppliers in their procurement journey – focusing specifically on the UK healthcare industry. Sitting within BiP's Media & Marketing Solutions division, Health Online is designed for early engagement within both the public and private sector.
Providing the latest news on all areas of interest to healthcare buyers and suppliers, from accommodation and administration to vehicles and water, Health Online offers a unique, bespoke experience to each user. The site allows you to tailor your interests so that you see more of what you want to see – and less of what is less interesting to you. Whether it's the latest news on medical equipment, pharmaceuticals or NHS recruitment, Health Online can keep you updated on it all, highlighting the areas that you care about.
Health Online also allows healthcare professionals and respected commercial suppliers to share news, trade ideas and build connections. It helps commercial suppliers to gain exposure within an ever-evolving marketplace that spends over £1bn every 3 days, by providing a wide portfolio of marketing and advertising tools – enabling suppliers to increase brand awareness and generate opportunities within the sector. For healthcare professionals, Health Online provides a platform for exposure among your peers, by offering the possibility of uploading your own features and examples of best practice, as well as enabling you to contribute to discussions created by others.
Sam Gilding, Director of Media & Marketing Solutions, said:
We're really excited to bring to market this fresh and innovative approach to buyer/supplier engagement in the healthcare industry. Our ambition is for Health Online to become the default social community for professionals to network, share ideas and build long lasting relationships in this key marketplace. BiP Solutions are committed to supporting best-in-class procurement processes across UK healthcare, and our development of Health Online helps to facilitate this.
To learn more about Health Online and register your profile, visit www.healthonline-uk.com.
BiP Solutions offers a suite of digital solutions to bring together buyers and suppliers, from sector-specific data communities to the most comprehensive source of tender notifications in the UK. To learn more, visit www.bipsolutions.com.