Last week over 1,500 delegates attended Procurex Scotland, part of Scotland's Festival of Procurement, at the SEC Glasgow.
If you were unable to attend, find out more about what you missed below!
Scottish Government 14th National Procurement Conference Agenda
On the day of the event the Scottish Government National Procurement Conference took place in the same venue, with sessions from Jamie Hepburn MSP (Minister for Business, Fair Work & Skills), Keith Winter (Executive Director of Environment and Communities at Fife Council), Gareth Rhys Williams (Chief Commercial Officer at the Cabinet Office), Ainslie McLaughlin (Director of Procurement and Commercial at the Scottish Government and Ant Middleton (Soldier and Adventurer).
Mr Hepburn, Minister for Business, Fair Work & Skills, packed out the SEC conference hall, a trend that continued throughout the day, and he confidently stated that "Scottish procurement is the most transparent in the world."
He went on to speak about championing a Scottish Government procurement policy which is based on "kindness", and how the public sector should be doing everything it can to give Scottish people "what they want".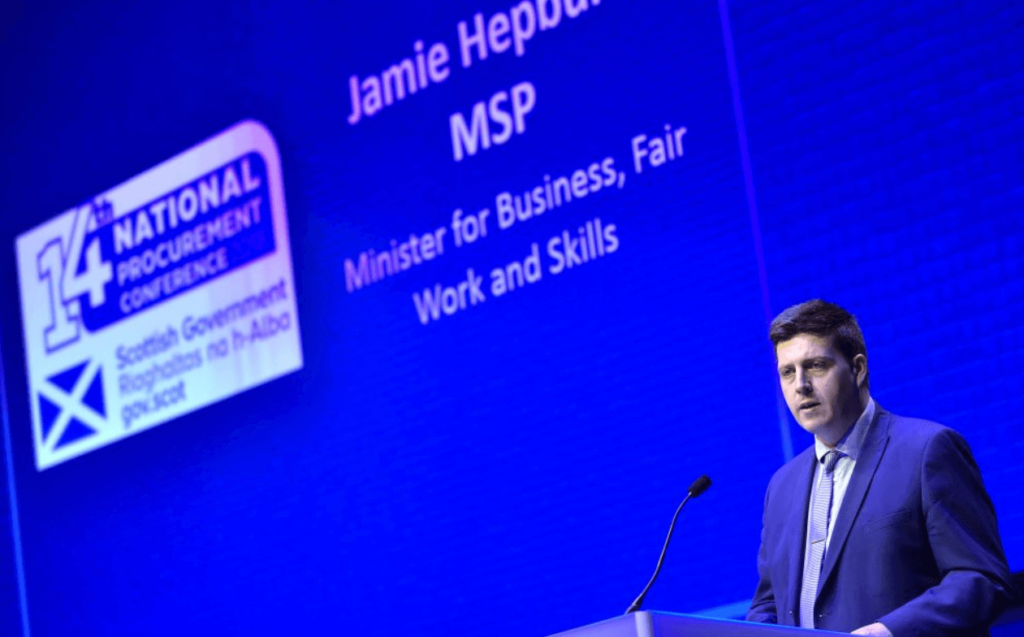 Keith Winter was in full agreement with Jamie Hepburn, as he promoted a people first approach which focuses on "social justice" throughout his session, emphasising that "procurement is a major tool for economic growth" and highlighting that 15,000 businesses benefit from the work of Scottish councils every year.
Speaking to the BiP team after his session at the conference, Mr Winter said the key message he wanted delegates to take away from Procurex Scotland was that it is "far better to work together in the area of procurement" as this helps to break down barriers faced by professionals on a daily basis and brings better benefits to local communities.
Market Engagement Zone
Tracker, Supply2Gov, Media & Marketing Solutions, PASS Training and BiP's Cyber Essentials representative hosted Procurex Scotland's first ever virtual reality competition.
Players who entered the competition had the chance to win an Amazon Echo and Dot.
Before arriving at his conference hall session, headline act Ant Middleton, star of Channel 4's 'Who Dares Wins' visited the Market Engagement Zone to take part in BiP's VR Challenge.
Mr Middleton was impressed by the variety Procurex Scotland had to offer delegates and even stated that he was like "a kid in a candy shop" when he was walking around talking to exhibitors and attendees.
His session at the conference was incredibly well received. He spoke openly about his experiences in the military and the importance of mindset and leadership when setting goals.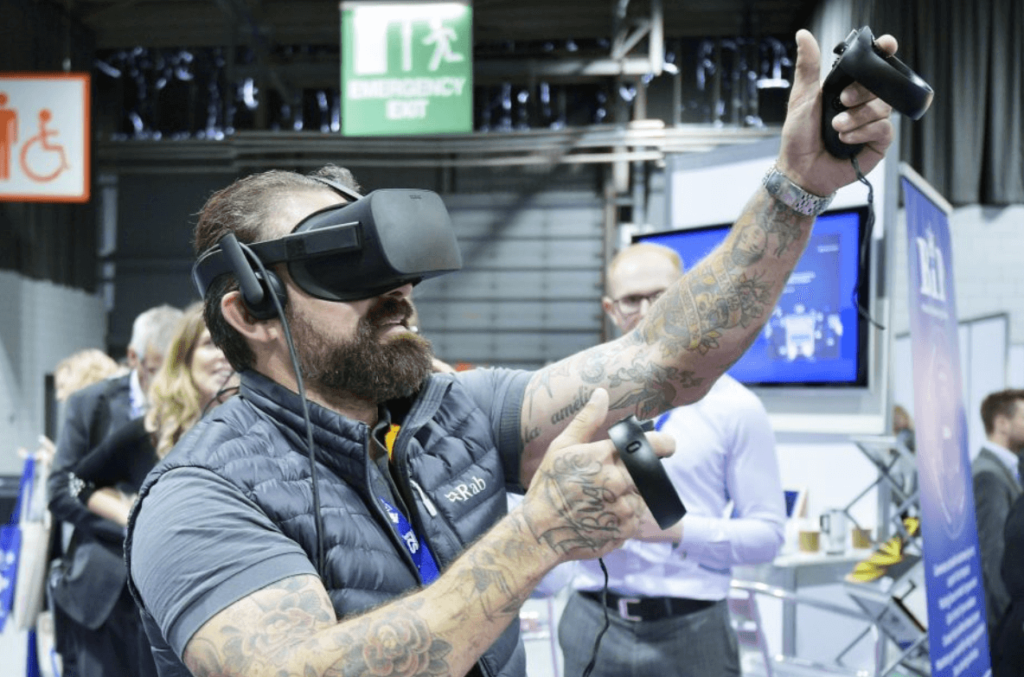 Scottish Government Procurement Pavilion
At the centre of the event was the Scottish Government Procurement Pavilion. This space gave delegates from both the public and private sector the opportunity to meet face to face.
It was a true area of expertise as representatives from APUC, Scotland Excel and NHS National Services Scotland as well as Crown Commercial Service were all based in this zone.
Paul Hansen, Head of Devolved Administrations and Partnerships at the Crown Commercial Service, attended the pavilion throughout the day. Speaking to BiP during the day, he fed back that:
"Procurex Scotland has been excellent today and it has been critical for CCS to be here. There have been a lot of new people to speak to at this event and there has been a real positive theme throughout the day."
What's next?
Procurex Wales, which is happening next week on 8 November at the Motorpoint Arena in Cardiff.
The next Procurex Scotland event will take place on 29 October 2019 at the SEC, Glasgow! Register Interest or contact us today to discuss booking your 2019 exhibition or sponsorship package asap – 0845 270 7066 or exhibitions@procurexscotland.co.uk