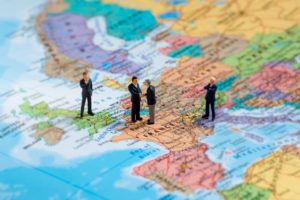 The Government has released new guidance specifically aimed at those working in public procurement as to what the effect of the various possible Brexit outcomes will be for the industry.
The Procurement Policy Note (PPN), 'Preparing the UK for Leaving the EU', sets out guidance that will be applicable as soon as the UK leaves the EU, scheduled for 29th March. The guidance aims to cover all potential outcomes, whether or not the UK has negotiated a withdrawal deal with the EU. The PPN clarifies areas including how procurement notification requirements in the different constituent countries of the UK will be affected, the currently assumed length and scope of an 'implementation period', and – most crucially – the changes that suppliers will have to make if there is a 'no-deal' exit.
The PPN and explanatory notes can be accessed here.
BiP Solutions is specifically named in the explanatory 'frequently asked questions' supplement to the PPN, as one of the first e-senders to announce plans to integrate with the new, UK-specific tenders notification service that may supersede the Official Journal of the EU (OJEU) in the case of 'no deal.' This represents a potential major change for UK suppliers and how they do business. To find out more, read our recently updated guidance document, 'Procurement After Brexit: Deal or No Deal', which complements the Government's PPN.
For the latest updates on what Brexit means for procurement, visit BiP Solutions' dedicated Brexit page.