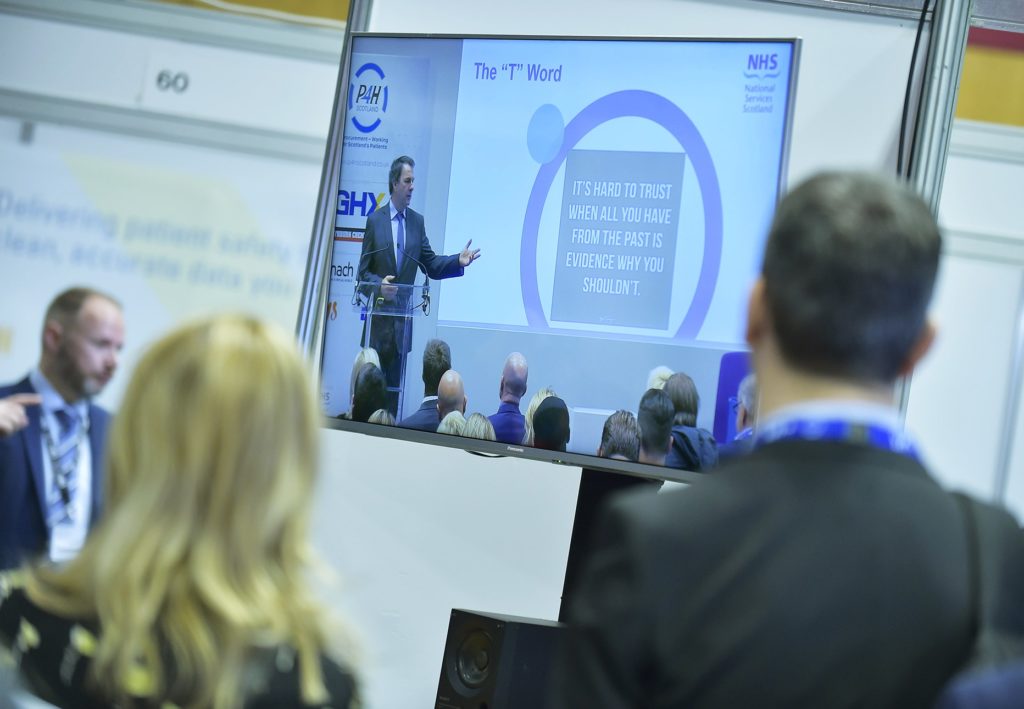 P4H Scotland 2019 brought together over 700 key decision makers from across Scotland's NHS procurement marketplace to Edinburgh in March.
The event, which was officially supported by NHS National Services Scotland (NHS NSS), championed collaboration between buyers and suppliers and encouraged conversations on how teams can work together to collectively achieve more for patients.
Feedback from stakeholders and delegates who attended this event has been excellent as many of the sessions provided were incredibly well received. We now look forward to our English P4H event in July!
Did you miss P4H Scotland 2019? Learn more about this event and NHS NSS plans below.
NHS National Procurement
P4H Scotland's official partner NHS National Procurement is Scotland's largest procurement body, buying and supplying the myriad items that keep Scotland's hospitals running.
The organisation works across the healthcare sector, reaching out to partners that have shared innovative ideas which can help the NHS to grow and drive forward added value and benefits for service users.
Martin Street, Strategic Sourcing Director at NHS National Procurement joined suppliers and many other NHS employees at the P4H event. Mr Street has been working hard during his time at National Procurement to support the needs of patient care by thinking more innovatively, sustainably and compassionately.
Events like P4H Scotland can support this by bringing the buyer and supplier communities together. When asked by the P4H content team why it was important for his organisation to attend events like P4H, Mr Street said:
"Having senior presence from NHS Scotland National Procurement really shows that we understand value and want to invest time with our suppliers to take things forward".
Procurement plays a big part in supporting the quality of a patient's experience of care and the discussions which took place at the event indicate there is considerable opportunity out there for suppliers and industry innovators.
"Supporting Scotland's health and care priorities"
Alongside the Product Showcase Exhibition, a wealth of knowledge was demonstrated in the three training zones at the event, where 20 training sessions took place, covering everything from cyber security to bid writing.
At the heart of the event was the Keynote Arena, where Colin Sinclair, Chief Executive at NHS NSS, was the first of six keynote speakers. He gave delegates an overview of the NSS operating landscape and set out NHS Scotland's immediate priorities:
mental health
waiting times
health and social care integration
Mr Sinclair said that NHS National Services Scotland wants to enable people who live and work in Scotland to live longer, healthier lives at home or in a homely setting but to do this they must find the right partners.
Collaboration was a key theme throughout all the Keynote Arena sessions. Focusing on this area, Mr Sinclair urged suppliers in the audience to think about what they could offer the healthcare procurement market. He discussed the challenges that NHS NSS faced and how the organisation would tackle them, noting that NHS NSS cannot do it alone:
"Our supply partners are fundamental to the delivery of our services and to the ability for the NHS in Scotland to provide excellent care.

So, thank you – but here is a challenge.

What more could you do?

What more could we do?"
"The Pledge"
Jim Miller, Director of Procurement Commissioning and Facilities at NHS Scotland, also spoke in the Keynote Arena. He spoke in depth about trust between buyers and suppliers, noting that the "five C's" – credibility, competency, consistency, commitment and creativity – are considered throughout the decision-making process and are all factors that NHS Scotland considers when adding suppliers to its frameworks.
To achieve these "five Cs", Mr Miller understands that both communities must work together and to this end he pledged that he will begin scope for a supplier development programme and meet with a key supplier every month to help build on these relationships.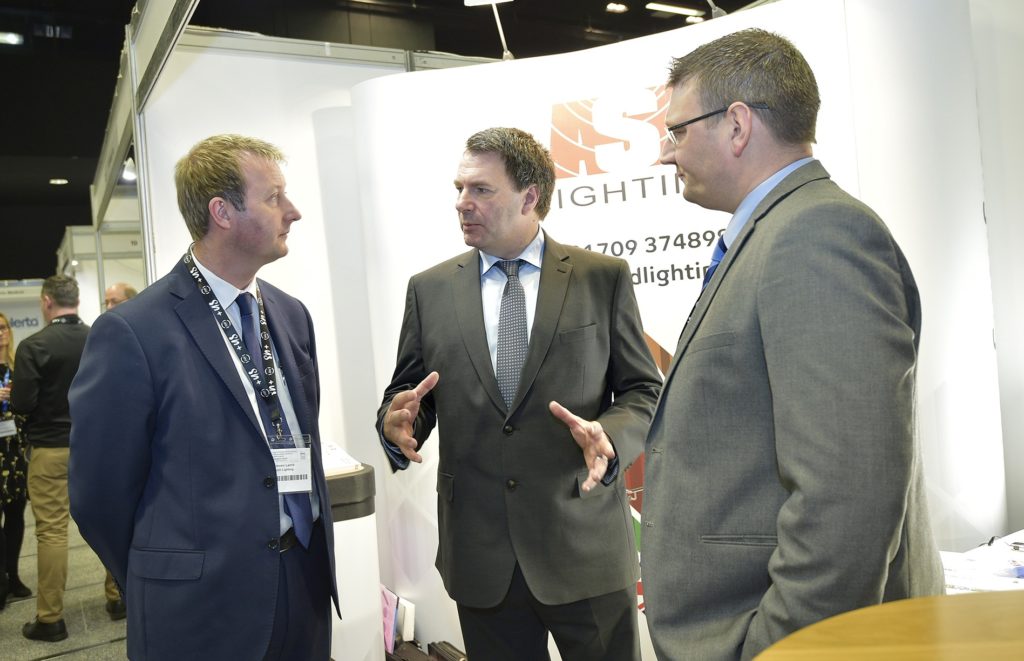 As part of this "pledge" he also plans to attend and support the running of P4H Scotland 2020. Speaking to the P4H content team, Mr Miller said:
"I love supporting this event, I think it's one of the few opportunities where we can be health-specific in our conversations…

It's the second year that we have done it, I hope to be able to say it's the third year we have done it next year, I think it's really important"
Event highlights
Our post-event highlights video has just been released! BiP Solutions would like to thank all our event partners, speakers, sponsors, exhibitors and delegates for making P4H Scotland 2019 such a great event.
BiP Solutions is delighted to announce that P4H Scotland will be held again in Edinburgh on 22 April 2020. We look forward to seeing you all next year!
Visit the P4H Scotland website: www.p4hscotland.co.uk