Procurex Scotland and the Scottish Government 15th National Procurement Conference took place at the SEC, Glasgow on 29th October, welcoming around 1500 delegates from the public, private and third sectors for Scotland's festival of procurement.
The Scottish Government National Procurement Conference
In the Scottish Government Procurement Conference, chaired by Scotland Tonight host Rona Dougall, delegates enjoyed a range of fascinating keynote talks, beginning with Kate Forbes MSP who repeatedly stressed the "power of procurement" – the power to bring about real social, economic and environmental benefits. This theme was continued by Scott Bell, Deputy Director of Procurement Development and Construction with the Scottish Government, who described several case studies of families and individuals whose lives have been changed through the power of effective procurement – for example, allowing more effective access to diabetes treatment. Paul McNeill, Head of Community Development for the Scottish Football Association, delivered a fascinating and deeply emotional talk about the importance of football to people and communities, and how procurement can help. Other keynote talks included Malcolm Harrison, Chief Executive of the Chartered Institute of Procurement & Supply, discussing some of the major challenges facing procurement and supply chain at the moment, and Kersti Berge, Director of Energy and Climate Change at the Scottish Government, detailing the scale and seriousness of the climate change crisis, and how procurement, both in Scotland and further afield, can help reduce its devasting effects.
Procurex Scotland
At Procurex Scotland, delegates were able to enjoy a range of talks from speakers across two Procurex Live stages and three specialist skills zones, including the Infrastructure Zone. As well as highly-attended sessions in the Procurement Skills Zone and the Bid Support Zone, the Social Value stage saw many delegates attending talks on topics from social value in the NHS to how to tackle modern slavery in supply chains.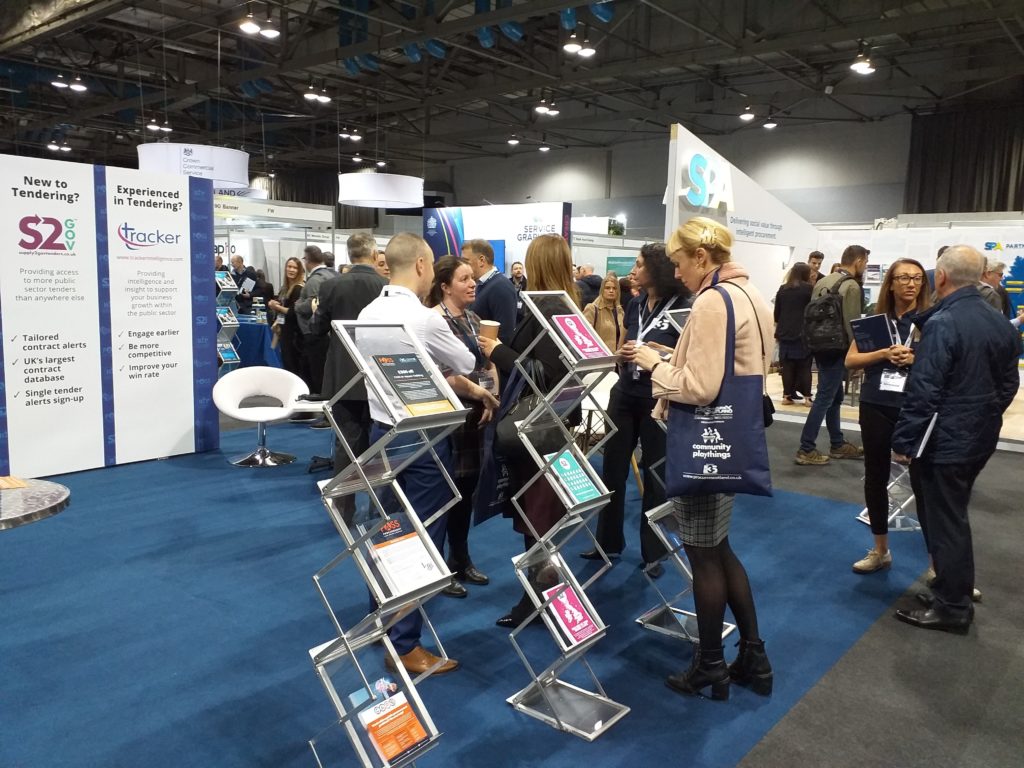 The Market Support and Engagement Zone saw representatives from Tracker, Supply2Gov and PASS on hand to answer delegates' queries about how to work more effectively with the public sector, while at the Cyber Essentials stand, attendees were invited to take the 'Cyber Essentials Challenge' to find out whether their cyber security is as robust as possible.
GO Awards Procurement Excellence Live Stage
Ahead of the evening's GO Awards Scotland ceremony, GO Awards finalists were invited to the exclusive GO Awards Procurement Excellence Live Stage to hear a wealth of fascinating interviews conducted by Rona Dougall.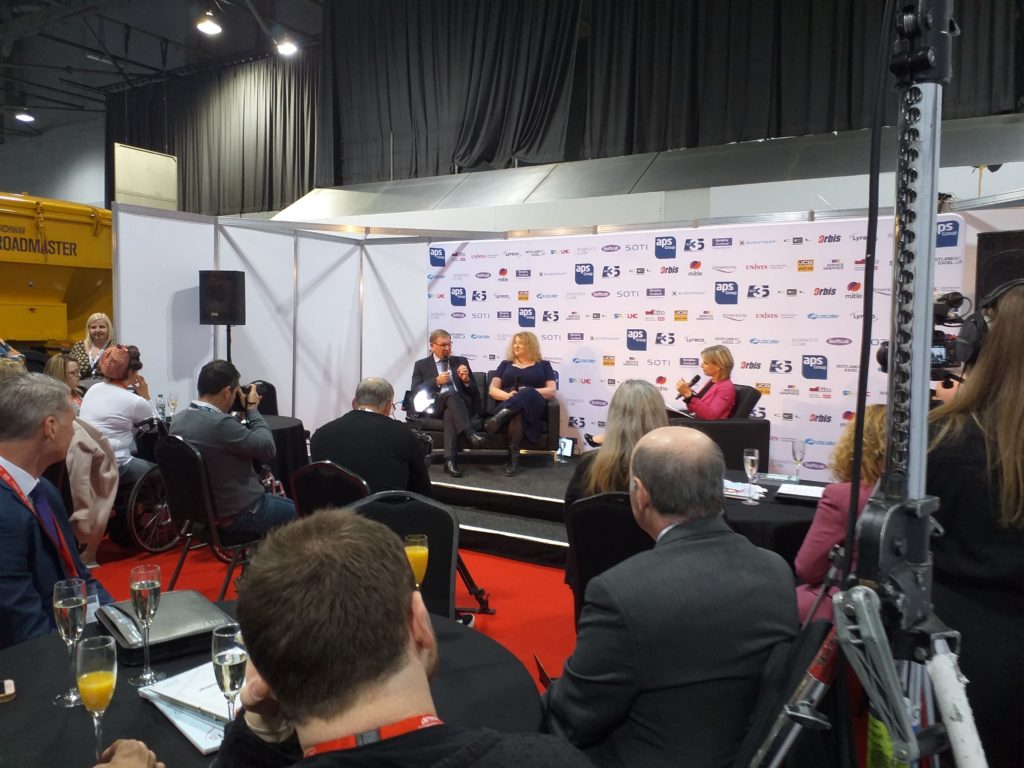 After Malcolm Harrison and Nikki Archer, Head of Procurement Profession for the Scottish Government, spoke about Scotland's procurement landscape and where this year's GO Awards Scotland entrants fit into it, Lawrence Shackman of Transport Scotland spoke about the Queensferry Crossing project, the winner of the GO Excellence Award at last year's ceremony,. There were then five further talks from representatives of many of the innovative entries at the GO Awards Scotland this year.
A full report on Procurex Scotland will be available soon. For more information on the GO Awards Scotland, visit www.goawards.co.uk/scotland.
Procurex Wales will be taking place on 18 March, 2020 at the Motorpoint Arena, Cardiff. For the agenda and to register your interest, visit www.procurexwales.co.uk.  
Pictures 1, 2, 3: www.scottishphotographer.com