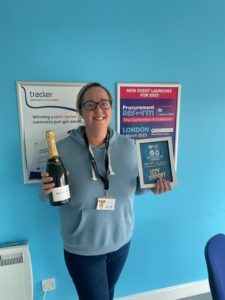 Our second winner of the BiP ONE Recognition Awards for Q3 was Isobel Wright, who was the winner of our Values Award.
Isobel's line manager Chris Logue had a few words to say on her success:
"Izzy has really stepped up the last few months within credit control and exceeded all targets. She has done so in a professional manner and is always on hand to assist others in the team. Over the last few months, Izzy has started working from an updated system with new features and has been testing every aspect to make sure when we change over it will be done seamlessly and smoothly. This has been a big ask but Izzy has done a brilliant job. The amount of time this will save the team is invaluable and again underlines the fact Izzy always demonstrates BiP's core values."
Well done Isobel!