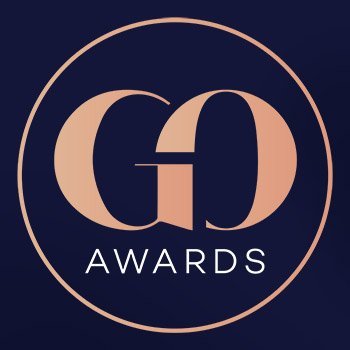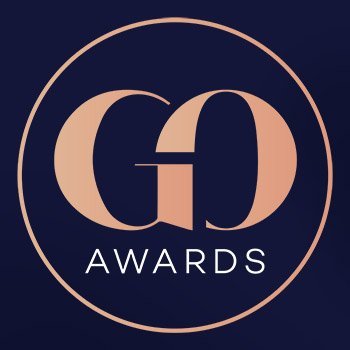 We are delighted to announce the winners of this year's UK National GO Awards have been revealed!
As always, the submissions for this year's event were outstanding – our judges were blown away! The standard continues to rise year on year, and we would like to thank everyone who entered a submission this year.
More than 120 organisations across 18 categories took part in this year's virtual event, with finalists from England, Scotland, Wales, and Northern Ireland in the running for recognition.
The show must go on…
COVID19 and the consequent postponement of the highly anticipated UK National Government Opportunities (GO) Excellence in Public Procurement Awards ceremony in April meant that the announcement of this year's outright winners and highly commended organisations was put on hold.
However, the show must go on, so we used innovative and interactive technology to bring the Awards ceremony to life and to recognise and showcase the best of public procurement.
Sponsored by the GO Awards headline sponsor, Lyreco, a vibrant online ceremony was hosted by BBC presenter Holly Hamilton and magician and entertainer Paul Martin this afternoon (17 July 2020).
The GO Awards ceremony is known for its glamour and glitz and, although the event was hosted virtually, this year was no different, even if some of our guests chose to wear their slippers instead of high heels!
The winners are…
This year there were an incredible 18 categories, including the coveted GO Excellence Award. The judging panel, comprised of experts in the field of procurement, stressed that this year's batch of entries was among the strongest ever.
Although many of the evening's winners and highly commended entrants represented previously recognised entries from the GO Awards Scotland, Wales and Northern Ireland, there were also many winners from among the new entrants. The full list of winners is listed below – congratulations to them all!
GO Social Value Award – Local Government and Housing: Southwark Council
GO Social Value Award – Other Organisations: Farrans Construction and Western Health and Social Services Board
GO Best Environmental Impact Award: Driver and Vehicle Licensing Agency (DVLA)
Infrastructure or Capital Project of the Year: Department for Infrastructure, AECOM and Graham Farrans Joint Venture
GO Best Service Award – Micro and Small Businesses: Domestic Abuse Safety Unit North Wales
GO Best Service Award – Medium and Large Organisations: ONCALL Interpreters
GO Project of the Year (below £20m value) – Health: NHS Digital, the Department of Health and Social Care and its Arms-Length Bodies
GO Project of the Year Award (below £20m value) – Other: Kirklees Council & Kirklees Neighbourhood Housing
GO Project of the Year Award (above £20m value): Department for International Development
GO Innovation Award – Health: NHS London Procurement Partnership
GO Innovation Award – Other: Oxfordshire County Council, Innovation Hub, IM23, Oxford Computer Consultants
Market Development Award: NHS South, Central and West Commissioning Support & NHS England
Supplier Relationship Management Award: NEPO & EDF Energy
Procurement Leadership of the Year: Driver and Vehicle Licensing Agency (DVLA)
Team of the Year – Health: NHS Arden and GEM CSU
Team of the Year – Central Government and NDPBs: The Scottish Government Collaborative ICT Team
Team of the Year – Other Organisations: London Luton Airport Operations Ltd
GO National UK Excellence Award for 2020: Driver and Vehicle Licensing Agency
GO Excellence Award
The nominations for this year's GO Excellence Award were revealed on the day of the ceremony, and comprised a list of five of the overall strongest entries from across this year's winning entrants, as decided by the expert judging panel.
TheDriver and Vehicle Licensing Agency (DVLA) were this year's deserving winners. The judges made this decision based on DVLA's incredible entry in the Environmental Impact category regarding their Recycle, Reuse and Resale Managed Service.
Grahame Steed, Lead Judge for the GO Awards Programme said:
"The GO Awards have long recognised outstanding achievement and innovation in public procurement. While COVID-19 meant we couldn't hold the Awards as planned in April, we have also innovated by delivering a full Awards programme in an online and interactive environment, thanks in no small part to our many sponsors and partners.

We're delighted with the quality of the submissions this year and to have winners from every nation in the UK shows great strength in depth – so well done to them, and to all of the finalists. A particular well done to the DVLA for taking the highly coveted GO Excellence Award too."
Well done to all our winners, highly commended, finalists and to everyone who entered this year. Public sector procurement is leading the way in innovation, expertise, and professionalism and we are delighted to once again shine a light on the outstanding work been delivered every day across the UK.
Join the best of the best
For 36 years BiP Solutions has been a part of public procurement's incredible success story: and since 2002 we have been measuring its evolution as a profession and public service through the GO Awards Programme.
We have come a long way, but like the winners of our GO Awards, we strive to achieve so much more in the future.
If you are interested in registering for our 2021/2022 events, find your region by visiting:
Or for sponsorship opportunities: