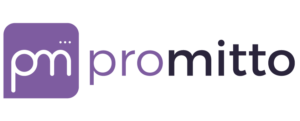 BiP Solutions is proud to announce the launch of the new self-service email marketing platform Promitto.
Drawing on BiP Solutions' 35 years of experience in the public sector marketplace, Promitto allows for easy contact with thousands of stakeholders and leaders from local and central government, the NHS, the education sector, UK enterprise and more in just a few clicks.
Designed with ease of use in mind, Promitto offers two key advantages for those looking to promote to the public sector or to business. The intuitive email design tools mean that users new to marketing can easily build distinctive, professional marketing emails, while more experienced marketers will benefit from the flexibility the platform offers. In addition, Promitto's unmatched data community – one of the biggest in the UK – affords contact with over 160,000 public sector decision makers, as well as stakeholders from thousands of the biggest organisations from throughout UK business and enterprise. All data can be segmented by job function, geography and more, allowing for easy contact with the best and most receptive audience.
Promitto aims to be a comprehensive email marketing solution, offering everything needed for successful marketing campaigns in a 'one-stop shop.'
Simon Burges, CEO of BiP Solutions, said:
I am delighted to announce the launch of Promitto, which for the first time provides customers with the opportunity to access BiP's market-leading contact data communities, via our new self-service email marketing solution.

The launch of Promitto shows that BiP Solutions are committed to innovative ways to suit our customers' needs through our ever-growing digital portfolio.
To register and learn more about Promitto, visit www.pro-mitto.co.uk.
BiP Solutions offers a suite of digital solutions to bring together buyers and suppliers, from sector-specific data communities to the most comprehensive source of tender notifications in the UK. To learn more, visit www.bipsolutions.com.