Over £1 billion is spent every three days in the NHS. However, it can be a daunting and complex system to navigate when it comes to procurement. While there is a huge opportunity for procurement professionals, it's important for both buying and supplying organisations to ensure they're working together in the most efficient and effective way possible.
To help both NHS professionals and suppliers understand the healthcare procurement market in greater depth, BiP Solutions is pleased to announce Health Online's latest market report, Current Trends in Healthcare Procurement: Beyond Collaboration and Transformation. Following the recent P4H England 2019 event, which took place at Birmingham's NEC on 4 July, the report includes expert analysis and comment from procurement leaders who spoke at P4H on some of the major questions for contemporary healthcare procurement: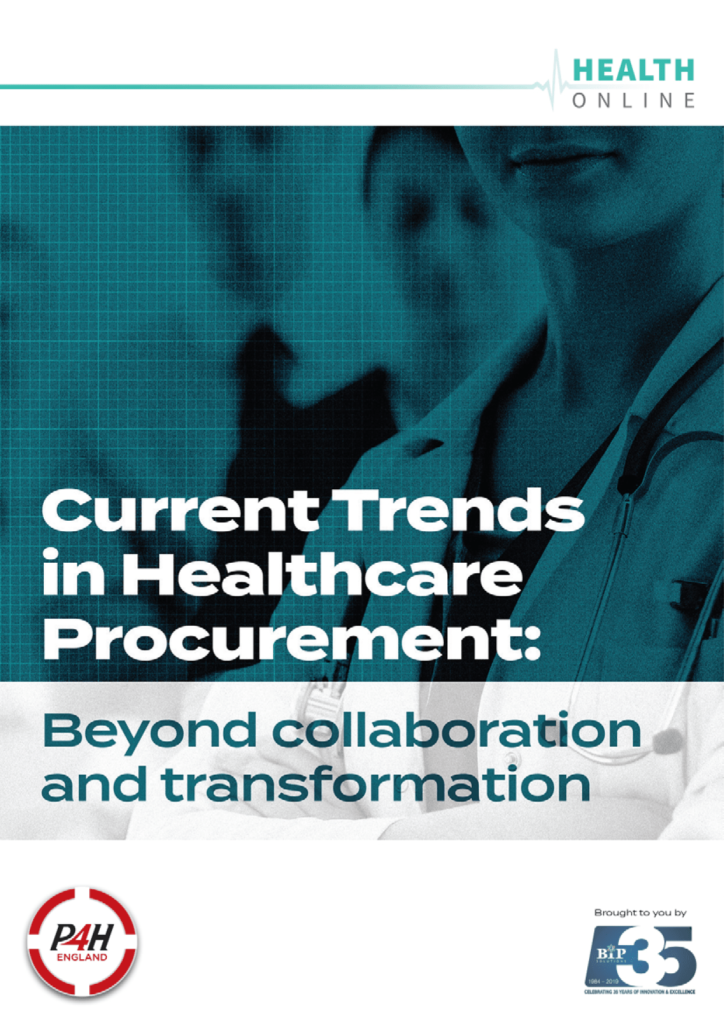 Collaboration across the NHS: what impact does the tension between centralised directives and devolved decision-making have on healthcare procurement, and how can trusts work together to cut costs while delivering on clinical requirements?
The buyer-supplier relationship: how do trusts ensure their frameworks are fit for purpose and attract the best supplier talent, while also ensuring that suppliers deliver to the terms of the contract?
Transformation: what is the relationship between large-scale, centralised transformation projects such as the new operating model for NHS Supply Chain, and continuous improvement at trust level?
Health Online is a new online community  bringing together NHS professionals and commercial partners from the world of healthcare. Offering the latest news covering all aspects of healthcare, features from thought leaders and media display opportunities, Health Online is a 'one-stop shop' for everything happening in healthcare today. Health Online Sales Director Sam Gilding said:
"Our ambition is for Health Online to become the default social community for professionals to network, share ideas and build long lasting relationships in this key marketplace."
This exclusive report also includes
the results of Health Online's recent 'Impact of Procurement in Healthcare' research survey, revealing what healthcare procurement leaders think about the challenges and opportunities currently facing them
analysis of the highest-spending NHS organisations in the NHS, and their key areas of spend
a full review of the P4H England event
and more.
To download a full copy of the report, or to register with Health Online and keep up with all the latest NHS and healthcare news, click here.