Friday 10th June saw BiP Solutions come together to celebrate the achievements of its amazing staff.
As part of the BiP ONE Recognition programme, the Annual Employee Awards were back with a bang after a two-year pandemic related hiatus.
Colleagues were more than ready to celebrate the achievements of the past few years in person again. Seeing colleagues from both our Glasgow and Manchester offices enjoying their evening and building relationships across our many diverse teams was fantastic.
Taking place at The Village hotel in Glasgow, our Annual Awards provided the opportunity to recognise and celebrate the amazing contribution of individual colleagues and teams across the last period.
Simon Burges, CEO of BiP Solutions said: "It was a real pleasure to bring our colleagues together once again for this very special evening of recognition and celebration. With our Award winners and many other talented individuals in our team we're looking forward with confidence to an exciting future."
Seven Awards were presented on the evening, culminating in the main category of our Employee of the Year. All categories were keenly contested with strong nominations in each.
Our winners were:
New Employee of the Year – Rachel Neil (Events)
Manager of the Year – Chris Logue (Business and Client Services) and Simon Inman (IT Operations)
Sales Employee of the Year – Ben Trail (Business Intelligence)
Team of the Year – Events & Exhibitions
Sales Team of the Year – Customer Success (Business Intelligence)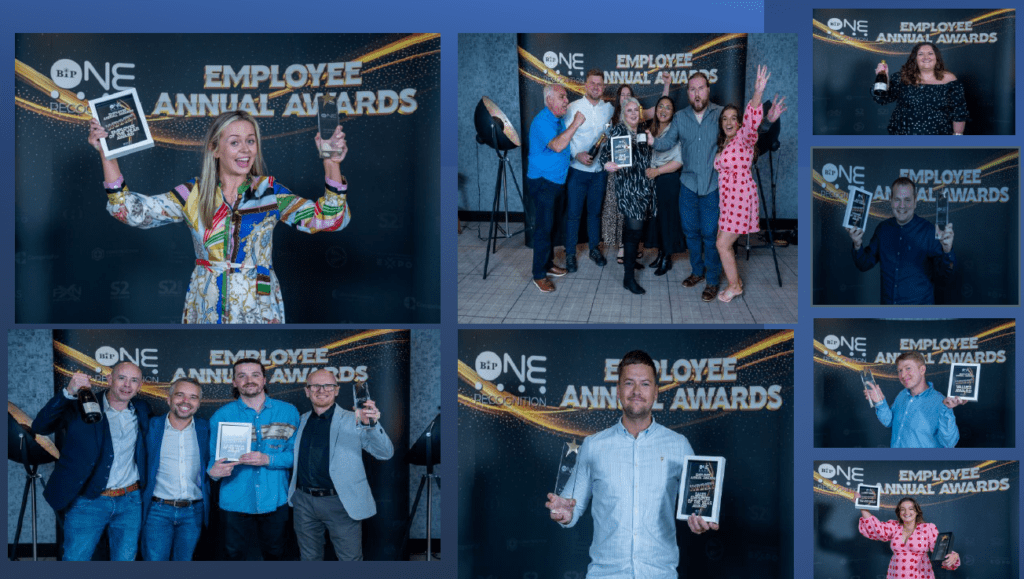 This year, we announced a new award, the BiP Values Award, designed to recognise colleagues who embody the spirit of BiP. The inaugural winner was Stephen Donlan, from the Digital Content Marketing and Communications (DCMC) team.
Simon said: "I'd like to congratulate Stephen on being voted the very deserved winner within this category, as he continually and positively demonstrates our core company values within his role as Production Manager within the DCMC."
The culmination of the evening was the highly-anticipated Employee of the Year Award, with three places up for contention. Rob Atherton (DCMC) and Claire Young (eSourcing and Supply Chain) secured third and second places respectively, while the overall winner, with a cash prize of £1250, was Rachael Connor-Laughlin from the Marketing team.
"Huge congratulations to Rachael Connor Laughlin on being crowned Employee of The Year – a thoroughly well-deserved award." said Simon.
Further events and incentives are planned as part of the BiP One programme, which also focuses on areas such as personal development, giving back and engagement in addition to recognition.