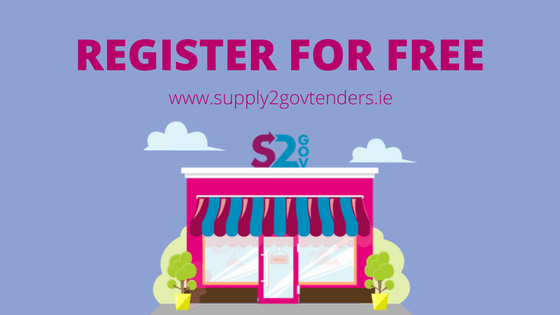 Supply2Gov Ireland, which launched last week, aims to help Irish businesses win tenders in Ireland and expand into the UK market.
Simon Burges, BiP Chief Executive Officer, is delighted to release the latest BiP brand:
"There has never been a better time to consider working with public sector. The launch of the free to register Supply2Gov Ireland service provides small and micro businesses and sole traders with an unprecedented opportunity to access thousands of public procurement opportunities from across Ireland, in addition to being able to connect directly with the UK public sector, valued at over €270 billion annually."
The Supply2Gov subscription levels give customers the freedom to pick and mix the tender plans that are right for their business.
Users can start with the FREE Ready To Take Flight subscription. This will give them access to tenders from the Irish local area of their choice!
Would you like to access the €12 billion the Irish government spends every year on goods and services? Sign up to Supply2Gov Ireland today!
Procurex Ireland
Supply2Gov Ireland will be attending the Procurex Ireland event at RDS Dublin on 26 April 2018. BiP CEO Simon Burges notes:
"The expansion of the S2G service within Ireland further supports and demonstrates our growth ambitions moving forward, especially within Ireland."
Tickets for the Procurex Ireland 2018 showcase are FREE for public sector delegates and cost just €95 for the private sector.
About BiP Solutions
BiP Solutions is a leading provider of business intelligence services for organisations of all sizes. With over 30 years' experience working with both buyers and suppliers, BiP helps businesses to identify and win contracts with both the public and private sector.
BiP brands include the Tracker business intelligence service and Delta eSourcing solution for public sector buyers, as well as Defence Contracts International (DCI), training and consultancy provider PASS Procurement and a procurement-related events portfolio covering defence, health and the wider public sector.
For more information on the BiP Group, please visit www.bipsolutions.com.
For additional information, please contact:
Melissa Russell
Supply2Gov Senior Marketing Executive
melissa.russell@bipsolutions.com