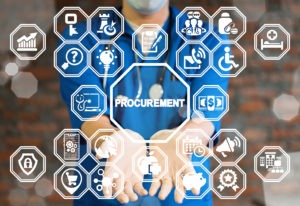 Revolution is coming to the NHS, with efficiency at its heart. Spurring this efficiency drive is the UK Government commissioned Review of Operational Productivity in NHS providers, which set the NHS the goal of making 10-15% real-terms cost savings by April 2021. Here, BiP journalist Julie Shennan examines the report's recommendations and how the forthcoming P4H conference – on 13 July, at the NEC Birmingham – can help suppliers meet them.
Background
In 2015, Lord Patrick Carter forecast that £5bn annually could be saved by encouraging NHS England Trusts to use the same e-tendering portals and key performance indicators, as well as by improving purchase ordering and staff attendance levels.
These guidelines were contained in the Carter Review of Operational Productivity (an Independent Report for the Department of Health) commissioned in 2014, drafted in 2015 and finalised in 2016. In this Review, Lord Carter compared 22 leading English hospitals to see how the NHS could get best value for money.
Wider picture
Although concentrating on operational productivity across the NHS in England, the Carter Review has relevance for all the home nations of the UK, with health authorities facing universal pressures of ageing populations and tightening budgets that require efficiencies to be made.
This challenge was acknowledged by BSO Health and Social Care Executive Director of Operations (UK and Ireland) Sam Waide, who said: "One of the big issues the health and social care sector faces is greater demand for community services. This is a positive thing for patients, as they get more tailored care, but it also brings strain on decreasing budgets."
Recommendations
Recognising the need for NHS buyers and private sector suppliers to deliver more services with fewer resources, Lord Carter proposed changes that could tighten the supply chain.
He suggested:
Improving workflow by minimising absences;
Optimising hospital pharmacies, medicines and estates;
Unifying NHS ordering into one e-procurement catalogue;
Sharing best practice models to promote good procurement.
Government agenda
Health Secretary Jeremy Hunt is now calling on the NHS to ensure every penny is spent in the most effective way for patients to improve standards of care while reducing costs. The Government particularly wants to see lessons learnt by hospitals that are not as efficient as they could be across all areas of their work, thereby driving bigger gains for patient care.
Mr Hunt said: "Nothing better embodies our belief in 'one nation' than the NHS, so I want to see a seven-day health service that delivers for working people. That means cutting out the waste and making sure every penny counts so that the quality of care continues to improve."
How P4H can help
Both Mr Hunt and Lord Carter suggest sharing best practice is essential to smart health procurement. However, the vast size of the sector can mean that healthcare buyers and suppliers often miss the chance to learn from their peers.
This is where P4H, the UK's premier healthcare procurement event, can help.
On 13 July 2016, at the NEC Birmingham, P4H will welcome hundreds of healthcare buyers and suppliers, from all parts of the UK supply chain.
The event will facilitate professional networking in the dedicated Buyer Engagement Village, Product Showcase Exhibition and Collaboration Zones. Knowledge sharing will be high on the agenda in the P4H Keynote Arena, where healthcare thought leaders will discuss their experiences and give pointers to future best practice. Finally, in tailored workshop settings, the P4H Best Practice Case Study Zone and Procurement Advice Hub will give guidance to those seeking to implement procurement change.
All this advice will be backed with procurement training in the P4H Buyer Skills Development,Supplier and eProcurement Training Zones.
Gain these and many more invaluable healthcare insights.