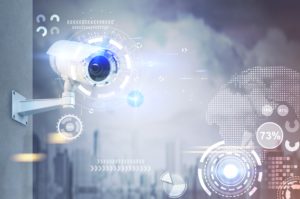 In recent years cyber security has become ever more of a pressing issue. The after-effects of the devasting WannaCry attack that affected major organisations in 150 countries around the world, including the NHS, are still being felt, and the scale of cyber interference in worldwide democracy is starting to become apparent – if not fully realised yet. Gone are the days when 'cyber security' simply meant individual users not clicking links in scam emails; cyber attacks are becoming ever more insidious, sophisticated and large-scale. The National Cyber Security Centre has said it defends the UK from an average of ten cyber attacks per week.
Bearing all of this in mind, the need for companies to become aware of the risks, and to ensure that they are as they are as secure as possible, should be apparent. In this post, we'll discuss about how BiP Solutions can help, and give a round-up of our cyber security-related updates from this week.
Cyber Essentials
Cyber Essentials is a Government-backed and industry-supported scheme that helps both businesses and public sector organisations protect themselves against cyber attacks and provides a clear statement of the basic controls organisations should have in place to protect themselves. The certification defines clear guidance on basic cyber security for organisations of all sizes, and offers a solid foundation of cyber security measures that all types of organisations can implement at a low cost.
Being Cyber Essentials certified is mandatory for any organisation bidding for central government and MOD contracts that deal with the handling of personal information and/or the provision of certain IT products and services. Therefore, if you're looking to bid for these contracts, you must hold Cyber Essentials certification.
For Cyber Security Awareness Week we're offering the chance to become certified for £250 plus VAT, through using the code 'Cyberaware50' at the checkout. See Cyber Essential's top 'next steps' tips here, and for more details, see https://www.cyberessentialsonline.co.uk/.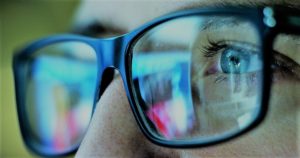 Expert analysis & opinion
To learn more about how cyber security is currently affecting procurement, download our two most recent reports. Our 15-page 'Challenges & Opportunities for Local Government Procurement in a Digital World' includes a feature on key digital trends in procurement, including cyber security and its links to blockchain technology. Our survey report, 'Procurement Approaches Across the Public Sector: Challenges & Opportunities 2018-19', produced in collaboration with our colleagues from iGov Survey, brings together research and opinions from throughout the public sector. Key statistics include the fact that 63% of respondents said that they now have a designated cyber security lead.
Cyber security has a huge crossover with the Defence sector, not only in terms of active national security operations – an ever-growing area of focus – but also in areas that affect every business or organisation, such as ensuring transactions are secure. Each day this week our Defence Online site has been featuring special contributions from industry experts on how cyber security affects many different areas of the Defence sector. Read all the features here. And for more on how the Defence sector in particular needs to consider the ease with which cyber attacks can be conducted, see this post from our Defence Contracts International site, along with more cyber security top tips.
To learn more about BiP Solutions and our full range of solutions and how they can help ensure you're working as securely as possible, visit our homepage.