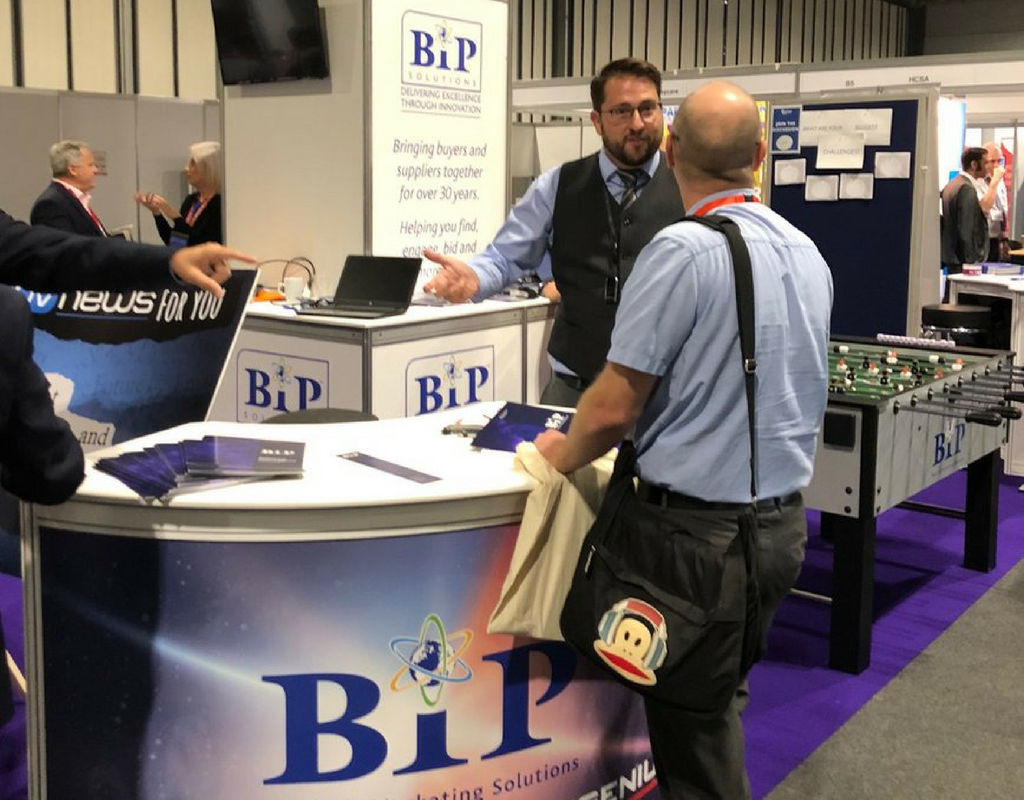 The UK's healthcare procurement community came together again at P4H England 2018.
We are pleased to announce that over 1300 attendees joined us at this prestigious event at the NEC, Birmingham on 12 July.
P4H England would like to thank all partners, sponsors, delegates, and exhibitors for their involvement this year which has helped make the event a success once again!
Find out more about the event below.
Keynote Arena
This year's Keynote Arena brought together policymakers and thought leaders who presented their views on the current and future landscape of NHS public sector procurement in the UK. During the day, delegates heard speeches from:
Duncan Eaton – Executive Advisor to the All-Party Parliamentary Health Group
Chris Holmes – Supply Chain Director, Supply Chain Coordination Limited, Management Function of the NHS Supply Chain
Helen Lisle – Director of Procurement and Supplies, Newcastle upon Tyne NHS Foundation Trust
Keith Rowley – Managing Director, NHS North of England Commercial Procurement Collaborative
James Mayne – eProcurement and Inventory Manager, Derby Teaching Hospitals NHS Foundation Trust
Beth Loudon – Head of Procurement Development, NHS Shared Business Services
Oliver Stopnitzky – Senior Fraud Prevention Officer, NHS Counter Fraud Authority
We spoke to Keith Rowley after his speech about the partnership the NHS North of England Commercial Procurement Collaborative has with P4H. He said that:
"P4H is an important event for us every year. It is a great opportunity to meet with suppliers and start conversations…There is an opportunity to have a dialogue with innovative ideas and things that don't come up on the radar through the day to day BAU".
P4H Partners
The P4H England event aims to give delegates an in-depth understanding of the NHS supply chain and how they can contribute to the future direction of healthcare procurement.
On the day, Chris Holmes spoke about the "Procurement Transformation Programme." We asked him why it was important for NHS Supply Chain to partner with P4H England:
"P4H is one of the largest procurement conferences in the UK, so it is really important for us to attend. As an organisation that is talking about the new operating model for the NHS, this is an invaluable platform for us. It gives us the opportunity to a wide range of procurement professionals and suppliers"
Event Sponsors
Among the P4H England sponsors attending on the day was Lifecycle Management Group. Jonathan Wickens, Commercial Director of Lifecycle Management Group, told BiP why it was important to his business to attend and sponsor at P4H England this year:
"NHS procurement is going through a lot of change at the moment and it is important that we understand what that change is and show that we are keen to be a part of that."
We also met with Oliver Stopinzky, representing our platinum sponsor, NHS Counter Fraud Authority. The NHS Counter Fraud Authority (NHSCFA) is a new organisation tasked to lead the fight against fraud, bribery and corruption in the NHS and the wider health sector. Oliver said:
"Our message is that we are here to collaborate with NHS organisations and work with them to protect them against fraud. It has been a very interesting conference with some great speakers."
Among the other sponsors present on the day were:
GHX
NHS Professionals
Brightstar
ELCOM
Sharpak From Nolato Jaycare
Simon Jersey Ltd
Eon Energy
Thermal Compaction Group Ltd
Join us next year
Take part in next year's event and register your interest now for P4H England 2019.
The event will take place on 11 July at the NEC, Birmingham.
Would you like to sponsor the 2019 event?
Contact us today to discuss booking your 2019 exhibition or sponsorship package asap – 0845 270 7066 or exhibitions@p4hengland.co.uk.