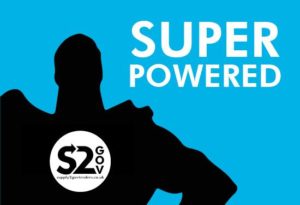 Introducing the new BiP brand "Supply2Gov".
The BiP Group, a leading provider of business intelligence solutions for the public and private sector, is pleased to announce the launch of "Supply2Gov".
The new service will further strengthen BiP's position as a market leader and it aims to assist small and micro businesses looking to find and win business within the UK public sector marketplace.
Supply2Gov offers free registration to new customers with a subscription to a local area of their choice. This means customers have the scalability to work with a solution that's aligned with their business model and suits their cash flow.
Customers have the option to 'pay as they grow' as a cost-effective monthly plan and bi-annual and annual subscription options are available.
Simon Burges, CEO of the BiP Group, said:
"I am delighted to announce the launch of BiP's new brand, Supply2Gov.
"Supply2Gov is complementary to our current brand portfolio and demonstrates that BiP meets the needs of all customers.
"The Government is embracing change and investing heavily in UK small businesses. Supply2Gov is an excellent service for sole traders, micro and small businesses that want to get started with public procurement."
Supply2Gov went live on 9 January 2018.
About BiP Solutions
BiP Solutions is a leading provider of business intelligence services for organisations of all sizes. With over 30 years' experience working with both buyers and suppliers, BiP helps businesses to identify and win contracts with both the public and private sector.
BiP brands include the Tracker business intelligence service, the Delta eSourcing solution for public sector buyers, as well as Defence Contracts International (DCI), training and consultancy provider PASS Procurement and a procurement-related events portfolio covering defence, health and the wider public sector.
For more information on the BiP Group, please visit www.bipsolutions.com.
For additional information, please contact:
Melissa Russell
Supply2Gov Senior Marketing Executive
melissa.russell@bipsolutions.com