Living Wage Week at BiP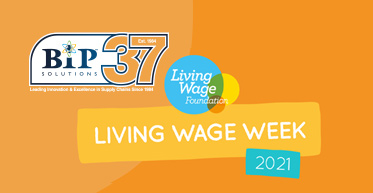 Living Wage week begins across the UK on Monday 15 November, and as the scheme celebrates its 20th anniversary, BiP Solutions is proud to be one of thousands of organisations that have been accredited as a Living Wage employer.
The beginning of Living Wage week coincides with the announcement of the new living wage rates, currently set at £10.85 per hour in London and £9.50 per hour in the rest of the UK. The rates are independently calculated according to the cost of living and are therefore higher than Government's statutory National Living Wage.
The campaign for a Living Wage began in 2001, when Citizens UK, the national home of community organising, began calling for pay rises to help the lowest paid workers in the country earn to enough to genuinely meet living costs.
In the 20 years since, almost 9,000 employers, including some of the UK's most recognisable brands, have voluntarily signed up to the scheme, which has delivered more than £1.5 billion in extra wages to workers and has helped to lift more than 260,000 people out of in-work poverty.
At BiP, we recognise the value of paying staff a genuine living wage that leaves them free from the worst financial stresses. 86% of businesses surveyed by the Living Wage Foundation say that signing up to the Living Wage has improved the reputation of their business, and 75% say that paying the Living Wage has increased motivation and retention rates among their employees.
As a company working in the field of public procurement, we understand the value of a company's reputation when bidding for contracts and the importance of ensuring there is no exploitation in supply chains. That's why we encourage all our clients to sign up to the scheme where possible and reap the rewards from doing so.
If you're considering signing up to the scheme then Living Wage week (15-21 November) is the perfect time to do so. Together we can make our jobs, and our economy, fairer for all and give hard-working employees the living they deserve.
"Paying a fair and genuine living wage is the right thing to do. At BiP Solutions we are proud to be a Living Wage employer. We believe this approach is good for individuals and businesses and hope that the additional recognition throughout Living Wage week encourages many more organisations to join BiP in signing up." Simon Burges, CEO, BiP Solutions