BIP Solutions is pleased to announce a new partnership with the Trussell Trust over the winter months.
As a business, BIP Solutions have always been very conscious of playing a positive role within the communities in which we are based, and especially recognise the importance of doing so during these difficult times.
The Trussell Trust support a nationwide network of food banks and provide emergency food and support to people locked in poverty, and campaign for change to end the need for food banks in the UK. One of the reasons BIP Solutions identified them as a partner was because of their involvement in both the Glasgow and Salford communities.
Last month, The Trussell Trust released a report revealing how the COVID pandemic has massively affected food bank usage across the UK, with a huge rise in people needing to use a food bank in its network for the first time. According to their forecasts. a 61% increase in food parcels will be needed across its UK networks in October to December – this means six parcels will be given out every minute.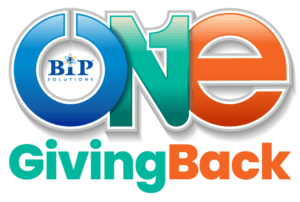 With the ongoing restrictions limiting BIP Solutions' ability to invest into normal colleague social activities, that money will instead be donated to support this important cause.
With 160 employees in the business, the Company are pleased to confirm that a donation of £1600 will be made in the month of November. This means that on behalf of BiP, each employee will be helping to feed a family throughout these difficult times.
BIp Solutions' CEO, Simon Burges, said: "I truly believe that strong family values are at the heart of our company and therefore I'm very pleased that on behalf of all our staff we are able to support such a worthy cause and help families at times when they may need it most."