We start 2023 with a look at one of our long-term employees at BiP Solutions, Anne McKinnon. With over 15 years at BiP in public sector sales, Anne knows a thing or two about the company, its people and products.
Anne is responsible for managing UK Public Sector sales team, working closely with business stakeholders, product development and promoting UK leading electronic tendering tool Delta eSourcing.
She's most recently been involved with the relaunch of Delta, giving one of BiP's oldest products a fresh new look, bringing new life and energy into the platform and the overall brand itself. The new Delta will energise the evolution of eSourcing and put the Delta brand in a great position to continually adapt and grow in an everchanging industry.
In what capacity did you join BiP? What role did you start in and what role do you have now?
I started my career within the business as a Sales Executive, now knowns as Client Relationship Manager. My role now is Head of eSourcing and Supply Chain.
Any interesting stories from back in the day?
No mad crazy, bad things, just weird coincidences with timing and people.
I was interviewed and offered a job in the Tracker team a few years before but turned it down for another role in another company.
When I did come to work in the Public Sector team, my first day in the role I heard the dulcet tones of someone shouting my name, (you know how you get the fear! Especially when they use your maiden name), turns out it was Sandra Toner who was my classmate in primary and secondary school.
Later that week I met my Business Development Manager I would be partnered with, and it was a very old friend John McGhie I hadn't seen since I was 10 years old, just over 20 years. Our IT expert back then was Andy Brodie who I worked with before, and it goes on….just seems this place is about timing, people, and good people. Made some long-term friendships here.
What takes up the most amount of your time in your day-to-day?
Now there's a question LOL.  Client meetings/support/demos, team support, internal meetings.  Never a dull moment.
Are there any changes or initiatives you'd like to implement into BiP?
I think we are already a very progressive and innovative company when it comes to supporting our staff with internal initiatives but also how we affect and deliver change when it's needed to help support the business strategy and growth. The fact that everyone can and should feel they have a voice within the business is important and hopefully everyone feels this to be true. We all make the business and can help implement changes for the better.
Everyone should make use of the suggestion box via the Hub https://bipsolutionsltd.sharepoint.com/SitePages/BiP-Suggestion-Box.aspx
Selfishly, one bug bear of mine is lunchtime meetings and colleagues inserting meetings into your diary where you don't have time to breathe in a busy day.
Stop, Start, Continue, something we all need to think about. What can you stop doing, what can you start and continue that adds benefit and value to you, your role and your team.
What are the biggest challenges you have in your role – how could your colleagues help?
Market Changes. Our market within Public Sector is changing all the time, from compliance within the new Procurement Reforms, to requirements on product development to sector specific suppliers and awarding authority collaboration, reshaping the market volume and proposition.
We are looking at a BiP wider portfolio proposition we can offer our core Delta clients to bring them in to the fold and looking at how we are approaching new markets and enhancing our Supply Chain and PASS offering.
Colleagues and business are supportive in developing and marketing a fit for purpose product in Delta eSourcing, which you will have seen from our new Refresh at the end of November, with further development planned in the next 12 months. Core areas of the business play very important roles in what we are achieving from product development, marketing, research and very much so is our sales team and Help desk support team.
Colleagues do help and continue to help, teamwork is key.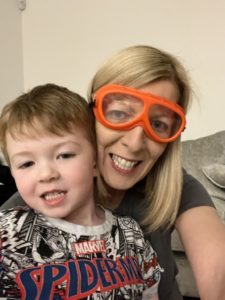 What do you like most about your job?
Building relationships with new and existing clients and chasing a deal.
What do you like most about working at BiP?
Always the same answer…. The people. Some real gems and it's what makes us who we are and as successful as we are.
What does a great day at work look like?
Ticking off and completing my to do list, solving a problem or removing a hurdle for someone and having time to laugh.
Do you have any unusual hobbies?
Not really, normal stuff like gym, love music, spending a lot of time trying out new cooking recipes, mainly Indian food (love Indian food), spending time with family & friends. I do dabble in some not so mainstream stuff….love a conspiracy theory (or are they?), horror movies, UFO's, good energy, poetry, and a lot more. Yes, I'm one of a kind.
Been anywhere strange?
Went to Iceland a few years ago with temperatures like -10 and stood in the blue lagoon wearing a bikini, face caked in mud, sipping Prosecco with icicles in my hair while the pool attendants walked around wearing full blown winter wear, boots and balaclava's LOL just weird but amazing!
Blow your own! … what do you excel at?
I make a mean Indian Pani Puri and Italian meatball.
Can beat the best of them when it comes to doing shots (well mostly LOL).
Being a good friend 😊
Quick fire, choose one option:
Coffee or tea – coffee
Book or film – film
Cat or dog – neither, had every conceivable pet growing up, had enough lol
Hot or cold – hot
Salty or sweet – sweet
Tattooed or not – tattooed
Email or meeting – meeting 100%
Teams calls: video call or audio – video
Night out or night in – in
Eating: al-desko, break room or break out altogether – break room
Mountain or beach –  beach