Celebrating public procurement professionals – the 2022/23 procurement awards season is GO!
The 2022/23 GO Awards season is underway, and this year BiP Solutions is proud to celebrate the 20th anniversary of the awards, which were established in 2002 with the aim of recognising excellence in public procurement across the UK.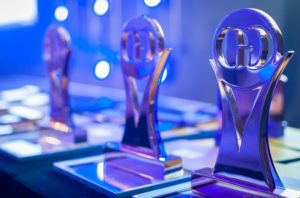 The first event this season will be the GO Awards Scotland this autumn, shortly followed by the GO Awards Wales. Entries for both are now open, so if your organisation has achieved great results in the past year and your procurement team deserves recognition for their fantastic achievements then we'd love to hear about it. Register to enter today.
Celebrating 20 years
Having worked extensively in public procurement since it was founded in 1984, BiP established the GO Awards as a means of showcasing best practice from organisations across the public, private and third sectors, especially those whose innovations, initiatives and advancements in the delivery of public services have helped to make the UK a world leader in smart and effective procurement.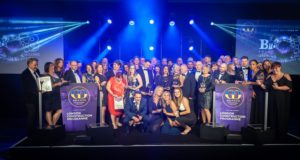 Even before the events of the past couple of years, procurement was rapidly evolving as part of its transformation from back-office function to strategic player. Then it became front page news as the COVID-19 pandemic took hold, and even as we head back towards normality, public service delivery will be at the forefront of the economic recovery.
That's why, 20 years on from its beginning, the GO Awards is now more important than ever before, and has gone on to become the leading public procurement excellence awards in the UK, where the standard of entries continues to rise every year.
New awards
The GO Awards has a range of categories, recognising achievements in everything from contract delivery to COVID-19 response. To mark its 20th anniversary, and to keep in line with the latest evolution in procurement, four new categories have been launched for Scotland and Wales:
Best Net Zero Initiative
Contract and Supplier Management
Supply Chain Diversity
Collaborative Procurement Initiative
Enter today
If your team in Scotland or Wales has demonstrated outstanding work in procurement then an evening at the GO Awards makes the perfect reward, as well as offering you the chance to learn from other excellent examples of best practice and set new goals for the future.
Entries for the GO Awards Scotland, which are supported by the Scottish Government, close on 6 September, after which all entries will be judged by leading procurement figures from across Scotland and the UK. The big night will then take place at the Crowne Plaza Hotel in Glasgow on Thursday 27 October 2022.
For Wales, entries will close on 21 September, with the GO Awards Wales being hosted at the Mercure Hotel in Cardiff on Tuesday 8 November 2022.
Organisations can register on the GO Awards website, where they will be able to write and submit their entries, learn more about this season's awards, and be the first to receive updates and exclusive registrant benefits.
Good luck, and we'll hope to see you this autumn!