Celebrating procurement across the UK at the UK National GO Awards.
May 25th saw the procurement community from across the UK come together to celebrate the achievements they have realised over the past year at the National GO Awards.
The well-established GO Awards bring together the best procurement has to offer, for a night of recognition and celebration of the people and teams who make it happen.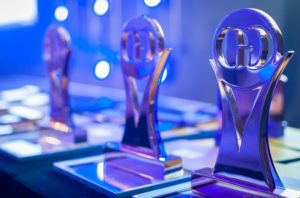 These Awards celebrate people and teams from across the entire UK, with many of our finalists previously successful in the GO Awards Northern Ireland, Wales or Scotland.
It was not just all about procurement, as our guests were entertained by the mind-bending Graham P Jolley!
Procurement in the spotlight
The profile of public procurement has never been higher. This is an area of massive strategic and operational importance with influence over billions of pounds of public money and many millions of lives. Recent events have underlined just how critical it is.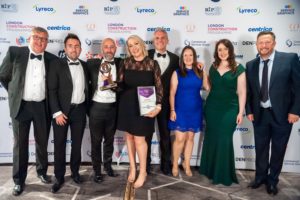 This year's nominations included some amazing, transformative projects, as well as responses to the pandemic. In their deliberations, the judges commented how impressed they were with the calibre of projects that had been nominated and what a difficult time they had deciding on the winners – which was confirmed by the number of Highly Commended awards that were presented on the night.
Judges for the Awards boasted a huge amount of procurement experience from across the UK and the entire public sector: Preeya Bailey, John Coyne, Nick Ford, Ying Han, Tracy Harrison, Alison Lisett, Jane Lynch, Eddie Regan, Steven Sinclair, Grahame Steed and Keri Wilkins.
EXCEL-lent nominations
With 14 awards categories, and a final award presented to the overall winner, it was a packed night for procurement. The categories were closely contested, and the overall winner showed just what a difference procurement can make to society.
The overall winner of the GO Excellence Award was Scotland Excel for its New Build Residential Construction project, which so far has created 2800 affordable homes across Scotland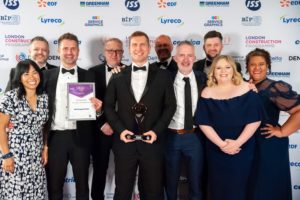 Having consulted extensively with local authorities and the market, Scotland Excel established a framework agreement that constituted an efficient, comprehensive and quick route to market for buyers.
In addition, the winning project focused not only on social value but on environmental sustainability ‒ including energy efficiency and offsite construction ‒ to enable framework users to procure gold and silver standard homes, all at an affordable price.
Partners have received an approximately 300% return on investment and the project has exceeded its savings target by 40% ‒ so affordable, green and a creator of savings. A thoroughly deserved winner!
A full list of winners can be found here.
Valuable support
BiP Solutions is the event organiser. For 38 years we have been part of public procurement's incredible success story: and since 2002 we have been measuring its evolution as a profession and public service through the GO Awards programme.
Headline sponsor for the evening was London Construction Programme, with category sponsorship coming from: Centrica Business Solutions, Commercial Services Group, Delta eSourcing, EDF Energy, Greenham, ISS, Lyreco, Service Graphics and Tracker.
Inspiring examples
Simon Tse, Chief Executive ‒ Crown Commercial Service, commented on the Awards:
"The importance of public sector procurement has been in the spotlight during this crisis. I have seen some inspiring examples of innovation, speed of action and dedication. Each year the GO Awards feature yet more remarkable features of customer service, collaboration and creativity. As always at this event, we will celebrate and share what we have learned."
Stand with Ukraine
The night was not all about celebration. Standing with Ukraine, BiP Solutions held a raffle in aid of the DEC Ukraine Humanitarian Appeal. With some amazing prizes on offer, including: a Tyson Fury boxing glove, kindly donated by BiP Solutions, two bottles of champagne donated by the NEC, an overnight stay at the Hilton and three Executive Club tickets for Manchester United, the raffle and donations throughout the night raised an amazing £3250.
Thanks to all the attendees who contributed to the fund.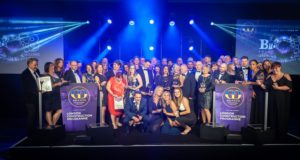 Join the winners at this year's Go Awards, Scotland nominations have opened!